Spain's Corvera Airport takes a backwards step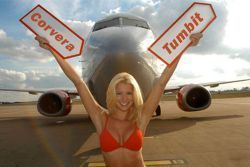 Earlier this week the pantomime of Corvera Airport reached what could realistically be described as the single lowest point of the project's troubled 13 year history.
on Monday the Regional Government of Murcia released Aeromur from the concession for a second time, and have begun proceedings to submit the operation and management of the facility out to tender.
Back in February 2014 Aeromur were forced into accepting a loan guarantee of EU182 Mln to secure the funding required to bring Corvera Airport into operation, however the European Commission have only recently approved the loan.
An official statement given by the Regional Government has justified the measure due to Aeromur's lack of action in making any repayments of the loan guarantee, and the lack of any clear plan for such repayment to be made being forthcoming.
Several Emergency meetings between a number of regional and national government departments earlier this week have resulted in Aeromur's removal from the project for a second time in as many years.
With the legal processes now due, it is highly unlikely that any new contract for the operation of Corvera Airport will be awarded before October of 2015 - lucky that Murcia's San Javier Airport (and quite frankly, perfectly adequate) "will remain operational until 2016".
With an election year breathing down the neck of Murcia's politicians, there is only one winner in this sad, sorry affair : Former President Valcarcel, who has distanced himself from the mess and gone to join Politicians of similar caliber in Brussels.
Read the entire Tumbit archive of Corvera Airport related news articles by clicking the link >> HERE <<