Spain sees improvement in Employee rights in 2014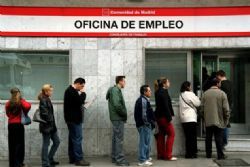 Spanish daily El Economista reported earlier this week how a significant number of workers have found their terms of employment change for the better during 2014.
Citing a study by HR Services provider Randstand, the newspaper went on to report how 118,866 temporary contract of employment has been converted into permanent contracts in 2014. This reflects an increase of 11.8% on 2013, and a growth of 9% on the previous 4 years.
The regions to have observed the biggest growth since 2010 were Extremadura (45.6%) and Castilla-La Mancha (45%), followed by the Balearics (29%), which together accounted for 10,850 conversions from temporary to permanent contracts.
However, Pais Vasco, Navarra and Asturias saw the lowest number of contract conversions.
Overall by Gender, the number of conversions for Men is slightly higher - increasing by 10.7% on 2013 to represent 64,135 contracts, which for Women the increase was 7%, standing at 54,731 conversions.
As far as annual growth is concerned, the best performing regions were Castilla-La Mancha (54.5%); La Rioja (36.6%), and Madrid (33.6%), who between them have converted more than 28,000 temporary contracts of employment into permanents ones.
Recommended Reading :
* Spain increases minimum wage
* 60% of young Spaniards plan to move abroad to find work