EC to invest EU67 Mln in Spain's smallest region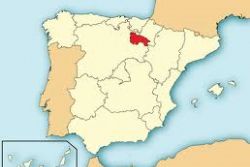 The European Commission has announced they are to invest some EU67 Million - which will include EU33 million of European Regional Development Fund (ERDF) money - in encouraging sustainable development and enterprise in the Spanish Region of La Rioja.
The investment is intended to help create employment, especially in high value sectors, which will help to improve the competitiveness of the regional economy by supporting SMEs.
The Programme will focus on 4 main priorities:
* Boosting Research & Development & Innovation and encouraging cooperation between participating businesses
* Improving access to digital technologies, especially in the fields of e-learning and e-health
* Improving the competitiveness of the business sector, especially SMEs
* Facilitating the use of Green energy by reducing greenhouse gas emissions, increasing energy efficiency and protecting the environment and regional resources.
Commenting on the initiative, Corina Crețu, Commissioner for Regional Policy, said: "Not only will this programme contribute to fighting unemployment, which is still a major issue is Spain, it will also help the region's SMEs' international development. The EU funds will accompany La Rioja's energy transition by investing in energy efficiency and the protection of the region's environment and resources"
By 2023 the region expects to implement technological innovations in 26% of its enterprises, to have 1600 exporting enterprises and to reach 20% of renewable energies in its final energy consumption.
Recommended Reading :
* Spain allocates further EU700,000 in startup grants
* Spain allocates EU52 Mln for rural broadband deployment