Spain demands more political transparency : Poll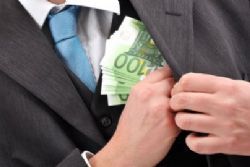 A growing number of Spaniards are demanding a lot more from their politicians, and in particular from their parties. A new poll reveals that 98% of those surveyed think that political organizations in Spain are not as transparent as they should be when it comes to disclosing the details of their finances. Meanwhile, 55% believe that parties should be held by voters to commitments outlined in electoral campaigns, and 81% say they would like primaries to be held to elect candidates.
The telephone survey of 1,000 people was carried out on December 16 and 17 by Metroscopia for EL PAÍS, and reflects the fact that citizens are not responding well to efforts made by Spain's political class to be more transparent. Several weeks ago, the majority of political parties agreed to participate in a stress test, which revealed that participation, transparency and reorganization were the major keys for parties to recover the prestige they have lost among the general public.
The Metroscopia poll also found that a large number of people are unaware of how parties are financed; had little knowledge of their activities; and were unaware of how their electoral programs were created. When asked how political parties in Spain are financed, 81% of those polled could not give a detailed answer; half gave only a general response with little information; and the other half didn't know what to say.
With respect to political parties' election platforms, 20% of those polled stated that they read them frequently, while 45% said they had looked over them at one time or another. The remaining 35% admitted to never having read a party's electoral promises.
The poll also showed that the social prestige of politicians has a lot of room for improvement. When people were asked: "If a family member told you that they were going to become an active member of a party, would you encourage them to do so?" Nearly half of those who responded (48%) said no. But there were different responses when the question was put differently: "If they told you they were going to become an active party member, what would you be likely to think?" The majority (41%) said they would believe that person was an idealist who wants to serve the public, while 38% said they would think that person was just seeking a high-ranking position and wanted to benefit socially and financially.
The majority of respondents to the poll called on political parties to hold primary elections for candidates: 81% said they thought that both active party members and their supporters should be allowed to participate. All of the parties, with the exception of the ruling Popular Party (PP), currently hold primaries, and 74% of respondents who said they had voted for the PP in the past said they support a pre-election system of candidates.
With regard to political corruption – which, according to another survey is the second biggest problem facing Spain – 94% of those polled said they have never been asked for money "under the table" by a public official to help speed up or resolve a problem. The widespread perception, then, that there is systemic corruption in Spain is not reflected in this latest survey.
Recommended Reading :
* Spain's Felipe VI condemns corruption in first Christmas speech
* Spain launches first transparency website