Spain to Consider Criminalising Beastiality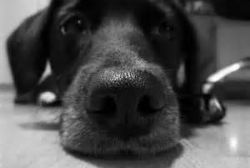 According to a report in today's edition of the Local, over 135,000 Spaniards have signed an online petition calling for bestiality to be made a criminal offence.
Surprisingly, such acts have never been classed as being illegal.
The petition has been launched on the change.org website by the 'Observatorio Justicia y Defensa Animal' animal rights charity, under the slogan "we are not sexual objects".
The petition is due to be presented to the Minister of Justice when the Spanish Parliament meets to review changes to the penal code (Ley Orgánica de Reforma del Código Penal), which is expected to take place in January.
The group's proposal is part of a wider campaign for a greater degree of animal rights, which calls for the increase of the 1 year maximum sentence for cruelty to animals to 3 years, and also calls for the sexual abuse of animals to be made into a criminal offence.
Germany, the Netherlands, the UK and France have already criminalized bestiality, with Sweden bringing in a new law early in 2014.
Recommended Reading :
* The Sickest Lard-Arse in Spain
* Spain Mulls Animal Protection Legislation