Expats Face Temp Test for Winter Fuel Allowance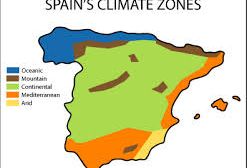 British Expats resident in Spain are now facing a further obstacle to overcome when faced with claiming the controversial Winter Fuel Allowance.
As from September 2015 the Department of Works and Pensions in the UK will implement a 'Temperature Test' - designed to assess whether the benefit should be paid to Expat Pensioners resident in EU countries where there is an average annual temperature higher than the warmest temperatures seen in the UK.
As far as the DWP is concerned, the average temperature observed across Spain in December and January is 13C - almost double the average in the south-west of England.
During Winter 2013 / 2014 the DWP reportedly paid out some £133 Million in Winter Fuel Benefit payments to 135,285 people across 30 Countries - something which the Daily Mail is constantly at pains to remind their readership of.
DWP Secretary Iain Duncan Smith yesterday told the press that "Winter fuel payments exist to help Britain's pensioners keep themselves warm. "It's absurd and offensive that taxpayers are funding these payments for people who have retired to the Mediterranean and enjoy warmer weather."
The temperature test will comply with an EU ruling that anyone who can show a "genuine link with the UK" is entitled to the money.
Recommended Reading :
* Winter fuel payments to UK Expats hit record highs
* Daily Mail warns of Expat tax dodging (yet again)...