Gibraltar 'Not economically viable outside EU'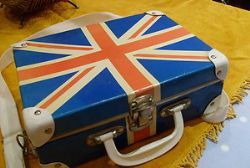 Today's online edition of The Telegraph has reported how the UK's exit from the EU could potentially undermine Gibraltar's ability to stand up to Spain on political issues.
Fabian Picardo, Gibraltar's Chief Minister that the Rock would be economically unviable without it's connection to the EU.
His comments came following news that 7,000 residents of Gibraltar have signed a petition urging the Queen to make an official visit to the territory for the first time in 60 years.
Picardo said the threat of Britain's exit from the EU was an "existential issue" for Gibraltar in economic terms.
"Of course Gibraltar would always be able to survive but I don't think Gibraltar would be able to thrive economically should we be outside the EU as we are able to thrive today," he told BBC Radio 4's Today programme.
"We can tell businesses from third countries to come to Gibraltar to access the EU and create jobs here much as you might see is the case in the UK, where a Japanese car company might access the EU through a production facility that creates jobs in the EU."
Diplomatic tensions flared 18 months ago when Spain began imposing stringent checks at the border that led to lengthy queues both in and out of Gibraltar.
David Cameron appealed to José Manuel Barroso, then European Commission president, asking for EU "monitors" to be sent to Gibraltar to study the border checks, warning that they violated EU laws on the free movement of people and goods.
Mr Picardo added: "You saw that PM David Cameron was able to call up the president of the commission, Mr Barroso, at the time when we had issues with crossing our frontier into Spain.
"The European Commission has acted to require Spain to change its attitude to the freedom of movement of European citizens coming to and from that border. Imagine if we were not members of the EU- we would then not be able to force Spain's hand in any way."
The EC warned that Britain leaving the EU could have a catastrophic impact on the economy and would mean that the UK would struggle to retain relevance on the world stage.
Recommended Reading :
* On this day in history : Gibraltar border opens
* Gibraltarians indifferent over Spanish naval incursions