Spain's DGT : Expats of 2 years must renew driving licence by 19th Jan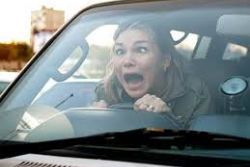 The Direccion General de Traffico (DGT) has advised that as of January 19th 2015, all Expats who have been resident in Spain since before 19th January 2013 must renew their driving licence.
This is applicable to any driver who has 15 years or more validity for Group 1 permissions (Categories AM; A1; A2; A; B and BE) and for Group 2 permission drivers (Categories BTP; C1; C1E; C; CE; D1: D1E; D and DE).
The measure complies with EU Directive 2006/126 / EC with regards to driver regulations RD 818/2009 of May 8th as part of the European Union's campaign to standardize road safety measures across the region. With regards to the licencing of drivers, there are currently 110 different types of driving licences across the 28 Member block.
The DGT advises that in order to renew, legal residents who hold a driving license obtained in the UK - and who have been resident in Spain for 2 or more years - should arrange an appointment with their local Jefatura Provincial u oficina local de Tráfico.
Once an appointment has been arranged they will need to take the following steps :
* Complete the driving licence renewal application form (Form in Spanish attached > HERE < )
* Proof of identity and Residential status (Passport, NIE and Residencia)
* The Driving Licence itself
* Proof of medical fitness to drive (if required)
* A recent photograph of 32x 26mm (signed and dated on the reverse by a referee).
* The EU23.50 fee.
As with most official procedures in Spain, it is recommended that applicants take both the original documents and photocopies of everything with them to their appointment to allow for any variation in requirements from province to province.
Recommended Reading :
* Countdown to change in UK Driving Licence law
* DGT : Original Article (in Spanish)