Voting underway for Spain's worst company 2014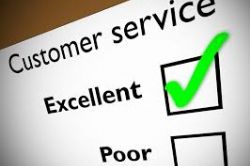 Spanish consumers can now suggest their nominees for The Worst Company 2014.
For the 6th year running, the awards hosted by Spanish Consumer Association FACUA will highlight the abuses prevalent in many markets and promote more responsible practices between companies, users and the organisations that represent their interests.
FACUA opened the voting process on December 18th, inviting the public to chose the nominees for The Worst Company 2014, taking the campaign to Twitter using the hashtag #lapeorempresa2014 in order to take the campaign to a wider audience.
The purpose of the award is to find the worst company that consumers consider to have developed the most irresponsible, abusive or fraudulent activities over the last 12 months, and companies which want to get richer at the expense of breaching users' rights.
The awards include 2 other categories: The Worst Advert of 2014, and The Worst Company Practice 2014.
Those wishing to submit their vote can do so by visiting the webpage here .
The full list of all nominees will be reviewed and then reduced to just 5 per category over the coming weeks, and from then on voters will be able to select their 'favourite' worst companies.
Last years' award for Worst Company of the Year was 'won' by Bankia, wresting the crown from Movistar who had held the unenviable title on the 2 previous years.
Bankia also held the title for having the Worst Advert of the year.
Recommended Reading :
* Bankia nominated Spain's worst company and worst advert (2013-2014)
* 10 Spanish Banks reported for illegal fees