Spain sees manufacturing growth in Dec for 13th consecutive month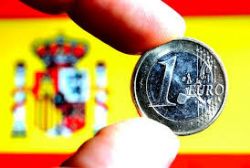 Spanish manufacturing increased for a 13th consecutive month in December, with employment also growing at the fastest rate since before the onset of the economic crisis in 2007.
The Purchasing Managers' Index ( PMI) undertaken by Markit ranked Spain's manufacturing companies at 53.8 in December, down from 54.7 in November, which stood at an 89-month high. The tipping point between growth and contraction is set at 50.
Markit Economist, Andrew Harker explained that "Output continued to expand at a solid pace and manufacturers were able to further obtain new contracts despite raising their charges marginally. Furthermore, workers are increasingly feeling the benefit of growth"
"The combination of increased new business, work in the pipeline and rising employment suggest that production growth should continue in the New Year."
A separate index to analyse employment trends showed a slight increase from 53.0 in November to 53.4 in December.
Spain pulled away from 6 years of a deep economic downturn in mid-2013 and has been growing steadily ever since, although unemployment remains a worry for the country at a rate of nearly 24%.
Recommended Reading :
* Rajoy : "2015 will be the year that the economy definitively takes off"
* Spain sees improvement in employee rights in 2014