Spain new car sales up 21.4% December yr/yr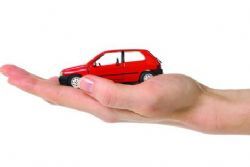 New car sales in Spain rose 21.4% year-on-year in December from a year earlier, the 16th consecutive month of growth, car manufacturers' association ANFAC said on Friday.
In the 12 months to the end of December some 855,308 cars were sold, up 18.4% from a year earlier, ANFAC said.
The December figure compared to a 17.4% rise in November, helped by an ongoing government subsidy programme.
The government announced it was extending the Plan PIVE scheme that offers price cuts on new low-emission vehicles for the seventh time at the beginning of November.
Recommended Reading :
* Study into Spain's used car market
* Spain expects to sell 800,000 cars in 2014