Expats Face Housing Tax Shock in Spain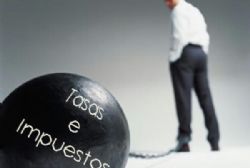 Expats living in Spain or homeowners with a second property in the country are facing a huge tax shock as tax authorities issue retrospective bills.
The tax bills are nothing new, but authorities have stepped up their game in identifying discrepancies in the amount of purchase price tax paid, Impuesto de Transmisiones Patrimoniales or IPT - aka. Stamp Duty in the UK.
IPT on average across the regions in Spain is 8% and applies only to resale properties. New build properties are exempt from the tax.
Since 2008 when the Spanish property bubble burst, house prices have tumbled and in some cases homeowners seeking a quick sale, slashed the prices even further. Buyers were duped into believing they had to pay IPT relative to the purchase price, rather than the actual market price.
As such, tax authorities are eager to recoup monies they believe they've missed out on and are issuing retrospective IPT bills at a faster rate than before.
People who bought property within the last 4 years should brace themselves for a large tax bill over the coming months if they paid IPT on the purchase price rather than the market price. In some cases, these IPT bills could run into several thousand Euros.
Homeowners have the right to appeal and some have been successful in having the bills withdrawn, however homeowner must act quickly as interest on any outstanding IPT bill accumulates interest.
This is particularly important for second homeowners as they may not receive the IPT bill until their next visit, during which interest is being accumulated.
Prospective buyers should also heed the warning when buying property in Spain. Even if the property you are buying is significantly reduced, the IPT you pay must be based on the market value of the property and not price paid.
If you believe you may be liable for retrospective IPT, we do recommend you speak to our property tax consultants – Click here to learn more .