Spain to Introduce RFID Identity Cards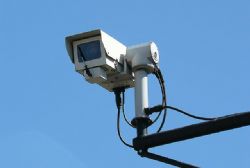 Spain's interior minister, Jorge Fernández Díaz, has today launched a new Spanish identity card, dubbed "Indentidad 3.0" which contains an RFID, NFC enabled, security chip. A new passport containing the technology was also launched.
RFID, an acronym for Radio Frequency Identification, is generally used by industry to track products throughout its manufacturing and/or distribution chains allowing for greater security, reduced costs and improved efficiency.
However, NFC (near field communication) is a specialised subset of RFID in which data exchange can be achieved. Credit card companies have been toying with NFC for years to facilitate small transaction based purchases.
The introduction of the technology in identity cards will no doubt raise concerns over the security of personal details, but could also be perceived as the first real step towards tracking the movements of citizens by the Spanish Government.
Spanish law dictates that everyone MUST carry some form of identity. Those not in possession of a Spanish Identity card, or DNI, must carry some other official form of identity. For expats living in Spain, this usually involves them carrying their passport at all time in public.
Likewise, Spanish law dictates that upon request by a law enforcement officer, a person must prove their identity. However overzealous Spanish cops are well known for demanding identification documents for no real or justified reason. When a person refuses, they may find themselves being carted off to the local police station.
With the introduction of RFID/NFC identity cards, officers could theoretically obtain identity information with or without the holders permission and even the identities of those involved in public demonstrations against government policies could be obtained.
The Spanish Government recently imposed a new law against demonstrations with fines ranging up to €30,000 –Dubbed the "gagging law", RFID could make it easier for minsters to identify individuals and enforce.
The new cards are first being launched in Lleida and being progressively being rolled out across Spain.
In the wake of the tragic terror attacks in France last week, Jorge Fernández Díaz said he wanted to make Spain a safer place to live.
Recommended Reading
• Spain on Terror Alert Following France Attacks
• Spain Begins Tracking Its Citizens