Spain Consistently Leads Transplant Records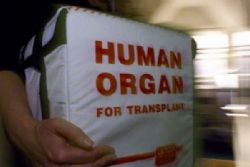 Figures published by The National Transplants Organization (ONT) showed that in 2014, Spain once again tops the world for the number of organ transplant operations carried out.
Breaking it's own record in 2013, Spain carried out 4,360 transplants and donor figures are higher than other countries also. In 2014, figures showed that Spain had a donation rate of 36 donors per one million inhabitants, whereas France had 26 donors per million. Britain only managed 21 donors per million.
Spanish health ministry officials hailed the report and said Spain had also broken the record for the number of heart and kidney transplants in 2014. Incredibly, Spain carried out almost 2,700 kidney transplants, whilst 265 new hearts were received by patients.
Spain has consistently topped the organ transplant leagues since 1992 and continues to break new boundaries in the number of transplants being carried out.
In February 2014, Spain broke the record for the total number of transplants carried out in any one day with 45 transplants over 22 hospitals spread across Spain.
Also, according to figures, there has been a significant rise in kidney transplants from live donors. A massive 423 transplants occurred from live donors, roughly 15.8 percent of kidney transplants. Figures for 2004 showed there were only 61 live donor kidney transplants.
Although the figures are impressive, worryingly, the number of patients waiting for liver transplants has risen from 6 percent in the 1990's to almost 20 percent today. A total of 754 patients are currently on the liver transplant waiting list.
In 2014, around one-third of liver transplants were carried out on Hepatitis C patients. The government is under pressure to improve Hepatitis C care and access to appropriate medicines.