USA recalls 8 tons of Spanish meat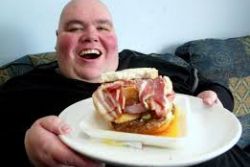 The U.S. Department of Agriculture's Food Safety and Inspection Service (FSIS) has recalled three different brands of meat products of Spanish origin.
FSIS announced recalls yesterday on over 4,500 kg of pork and 3,500 kg pounds of chicken products, which they claimed 'may' not be safe for human consumption.
Whilst there is no suggestion that there is anything particularly wrong with the imported meat, the only issue seems to be that the wholesaler in question - La Guadalupana - failed to prove that they had stored and transported the consignment in accordance with the correct procedures, and for the produce to undergo the pertinent inspections.
The FSIS says no reports of illness from products have been reported.
Recommended Reading :
* Guardia seize 26 tons of illegal Kebab meat
* Police raid Horsemeat peddlers in Northern Spain