British Expats Set To Lose Retirement Benefits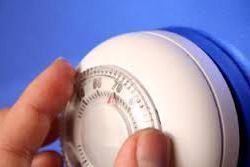 Brits who have worked hard all their lives, paying into the British taxation system, have always been entitled to an assortment of benefits to make their twilight years more comfortable, and reasonably so.
In many cases the benefits on offer are equal whether one chooses to spend their retirement on British shores or to retire abroad. Now, however, plans are afoot that may affect anyone that has opted to retire to Southern Europe.
Since the global economic meltdown governments have sought ways to meet their financial obligations and maintain their credit ratings either by increasing revenues (such as additional taxation) and/or by reducing their outgoings. The latest cost-cutting exercise from the British government affects fuel subsidies for retirees.
As things stand now, pensioners living in the European Economic Area or Switzerland have been entitled to a tax-free annual payment of up to £300 in order to help them heat their homes in winter. Now though, promises originally made in 2012 by Iain Duncan Smith, are coming into action which will stop payments for thousands of retirees.
The theory sounds reasonable enough; fuel payments to expats will only be stopped where their chosen country of residence is warmer than the UK.
In countries where the average temperature is below that of the UK the payments will continue for the foreseeable future.
Now though an argument has broken out thanks to the questionable way in which the UK government has done its maths.
As it turns out, thanks to a Freedom of Information request, we now know that when calculating the average temperature in France the government opted to include overseas territories claimed, but not linked to, France. These include Caribbean islands like Martinique as well as French Polynesia in the South Pacific.
No wonder then that including these tropical satellites has boosted the average temperature calculated for France – essentially eliminating fuel subsidies to the 30,000 British retirees living in France right now.
When these territories are excluded from the calculation, France is actually noticeably cooler than the UK, thanks at least in part to the mountainous Alps and Pyrenees which can retain snow right throughout the year.
In addition, the "length" of winter has also been extended. Whereas before the calculations were based on the three coldest months of the year in expat destinations, the newest calculations use an average of five months. Some expats have noted that including an extra few months of spring or autumn will of course raise the "average" temperature.
While it seems that a few hundred pounds a year is unlikely to break too many people's finances, the injustice of the situation and the "questionable" basis of the calculations is causing some consternation among retired expats.
Recommended Reading :
* Expats face temp-test for Winter Fuel Allowance
* Winter Fuel payments to UK Expats hit record highs