Spanish Airports to see 25 days of strike action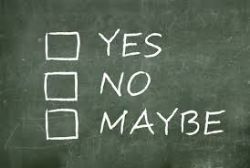 Labour unions at Spanish airport operator AENA have called a 25-day strike from Feb. 11, the day the state will list 49% of the company on the stock market in its biggest privatisation in 18 years.
Strike days will be taken between Feb. 11 and Aug. 25, a union source told Reuters on Thursday.
Industrial action, called by AENA workers' two main unions to protest the privatisation, will hit maintenance, power and fire fighting services, among other key airport areas, the source said.
Spain's largest union, CCOO, has claimed that the market listing violates the employment terms originally agreed with the public operator.
AENA, which has some 9,000 employees across its 46 Spanish airports, declined to comment.
Shares in the world's largest airport operator are expected to sell at EU43 to EU55 each, valuing the whole of AENA at EU6.45 Bln EU8.25.
The final price will be set Feb. 9 before the debut when a 49% stake, or 73.5 million shares, are sold to institutions and individuals.
Should the Government be unable to avert any strike action, the impact on Spanish Tourism - arguably the cornerstone of the country's economy - can only be guessed at.
Recommended Reading :
* Spain Kicks off AENA share sale
* Spain beats annual tourism record with a month to spare