Spanish growth accelerates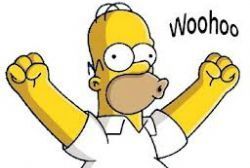 Spain's economic turnaround accelerated in the fourth quarter of 2014 and growth hit pre-crisis levels as oil prices tumbled, although an enduring lending crunch signals the recovery may still take time to feed through to struggling families.
Spanish output expanded 0.7% quarter-on-quarter from October to December, beating expectations and reaching its fastest pace since before a near-7-year downturn.
Falling borrowing costs, a depreciating euro and strong exports have helped drive the turnaround. Lower oil prices are now providing a stimulus worth 1.5% of GDP, boding well for growth in 2015, an election year.
"The increasingly broad-based recovery suggests Spain is well-positioned to take advantage of supportive factors in early 2015, namely lower energy costs, a weaker euro, and a cut in personal and corporate taxes," said Raj Badiani, economist at IHS Global Insight.
Spain's emergence as one of the euro zone's fastest growing countries has also relied on improving domestic demand. Retail sales over the Christmas period grew at the fastest rate in just over 10 years, for instance.
But the exit from recession - Spain's output expanded 1.4% in 2014 from a year earlier, the first notable annual growth since 2008 - has yet to ease the hardship for thousands of households, in a country where nearly one in four of the workforce is out of a job.
Growth is also happening from a low base, and in absolute terms the Spanish economy has shrunk by almost 7% from its peak at the beginning of 2008.
Constrained lending is just one of the potential drags on the recovery. Most Spanish banks, including Caixabank and Popular, saw credit shrink again in 2014.
Families and companies were still focussed on paying back debts, they said, although many small businesses have also complained they cannot get the financing they need to survive.
Banks are now hoping for a better 2015, as new loans grow while their overall stock of debt remains flat at worst.
The (lending) trend is being reversed," Banco Popular Chairman Angel Ron said on Friday after presenting full year results.
ANOTHER LEAP FORWARD
These hurdles mean Spain's centre-right government, which slashed spending, will still have trouble persuading voters that the economic turnaround is meaningful.
But growth should take another leap forward this year. It should bet some help from a weaker euro, which could further boost tourism, one of the cornerstones of the economy.
"We see a good chance for Spain's reformers to win the elections in the autumn as their economic success will be much more entrenched by election day than Greece's nascent recovery was this January," said Christian Schulz, senior economist at Berenberg Bank, referring to the ruling People's Party (PP).
Greece voted in a new anti-austerity government last weekend in a snap election.
Spanish Economy Minister Luis de Guindos has already said that the economy is likely to grow by more than 2.5% this year, above official forecasts of 2%, and he foresees some EU15 Bln in energy savings this year.
The government is also betting that the oil effect will feed through to cash-strapped households as it pushes down consumer prices, bolstering spending rather than contributing to a destructive downward spiral as people put off purchases.
The energy price drop helped to lower national consumer prices 1.4% year-on-year in January, according to another set of preliminary data from INE on Friday - the steepest drop since July 2009. EU-harmonised prices fell 1.5%, the sharpest drop since records began in 1997.
Many economists have argued that Spain's slide into deflation is a boost to the economy in the short term, as data shows spending is still on the rise, though in the long term it could increase the pain of paying off debt burdens.
Recommended Reading :
* Spain sees improvement in employee rights in 2014
* Spain allocates further EU700,000 in startup grants