Spain sees average electricity bill increase 13.3% Jan-Dec 2014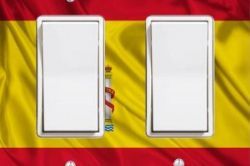 Spanish Consumer Association FACUA has warned that the average electricity tariff in December 2014 was 13.3% more expensive (8.99 Euros per month) than in January 2014, when the Ministry of Industry, Energy and Tourism removed the auction introduced by the previous Government.
Since then, the electricity bill has increased in line with prices seen at the end of 2013.
FACUA has asked the Government to intervene with Energy providers so that tariffs are calculated considering the real costs of energy generation, and has also requested a historical audit of the tariff deficit and a legal change to forbid the so-called revolving door -energy firms hiring former presidents, ministers and other senior officials from the Government and the Government hiring as senior officials ex senior advisors from these companies.
The association has requested that the Government puts an end to the obscure tariff system introduced and to accept the sentence passed on October 23 by the European Union Court of Justice, which states that users should be informed of tariff rises before these take effect, something that does not happen currently in Spain.
Therefore, Spanish consumers could appeal last few years' tariffs.
Tariffs year-to-year evolution
Between December to December, tariffs show that the average user's bill (who uses 366 kWh per month and has a contracted electric load of 4.4 kW) fell by 1.0% - or 76 cents per month. So, with the average tariff of Voluntary Price for Minor Consumers (PVPC, according to its initials in Spanish) of December 2014, they will pay 76.61 Euros per month (including indirect taxes), far from the 77.37 Euros that they paid with the so called Last Chance Tariff (TUR, according to its initials in Spanish) that was valid on December 2013.
However, consumers with a lower level of consumption have seen a slight increase. For instance, a family who uses 250 kWh per month with a contracted electric load of 4.4 kW shall pay on December, if we consider the average tariff, 58.55 Euros per month, 0.7% more than the 58.12 Euros that they paid on December 2013.
Tariffs, month by month
Back in January 2014, the average user paid 67.62 Euros (16.0% less than January 2013), 66.33 Euros in February and March (17.6% less than on the same months the previous year), 63.98 in April (14.4% less than a year before), 71.46 in May (4.4% less), 75.31 in June (0.7% more than in June 2013), 73.88 Euros in July (2.4% less), 75.87 in August (1.4% more) and 80.63 Euros in September (7.8% more), 80.00 Euros in October, 76.01 in November and 76.61 in December.
The average user's bill during the first quarter of the year include a discount applied afterwards to the tariffs provisionally approved.
In 2014, the monthly average price per kWh used (including taxes) was 13.93 cents in January, 12.76 in February, 12.76 in March (following a re-billing produced when deducting 3.03 cents per kWh used during the first quarter), 12.12 in April, 14.17 in May, 15.22 in June, 14.83 in July, 15.37 in August, 16.67 in September, 16.50 in October, 15.41 in November and 15.58 in December.
In December 2013, the kWh was 16.60 cents, so that year-to-year decrease has been 6.2%.
Considering fixed tariffs per kW of contracted electric load, in January it was 3.78 Euros, a price that was valid since August 2013. In February, the Government raised the tariff 17.9% to stand at 4.46 Euros per kW.
Recommended Reading :
* Spain consumers call for Electricity blackout
* EU to investigate Spain's illegal energy bills