Demand for shares pushes up Spain's AENA IPO price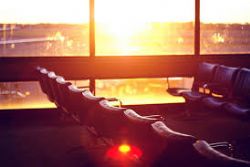 Strong demand for shares in airports operator AENA's initial public offering is pushing up the price, increasing the chances that key shareholders which initially committed to the offer may eventually be priced out, people close to the process said.
Spain is selling a 49% stake in AENA in its biggest privatisation since 1997, a flotation that values the whole of the firm at up to EU8.7 Bln as the Spanish economy puts a 6-year crisis firmly behind it.
The official and non-binding price range was raised earlier this week to EU53 to EU58 per share, from the EU43 to EU55 per share originally announced.
"We haven't set (another) new indicative band ... but we have a range within that band of EU55 to EU58 per share, which is a pointer to investors as to what the final pricing will be," a source participating in the sale said.
U.S. investor George Soros has ordered EU400 Mln worth of shares in the airport operator, newspaper Expansion reported on Thursday citing financial sources, another sign of avid interest in the share sale.
With retail and institutional demand enough to cover shares on offer several times over, the non-binding price range has risen to above the maximum price to which the cornerstone investors - Ferrovial, British fund TCI and Corporacion Financiera Alba - had committed.
Corporacion Financiera Alba, TCI and Ferrovial had offered to buy stakes at up to EU53.33 per share, EU51.60 and EU48.66 respectively in a first phase in which a total 21% stake was on the block.
The 49% stake on sale had been divided into a 28% stake to new shareholders including retail investors, and 21% which had been set aside for three core investors.
The would-be core shareholders also have the possibility of bidding for shares in the bookbuilding phase.
AENA, which runs 46 Spanish airports and has stakes in London's Luton and airports in Mexico and Colombia, has said it handles 187 million passengers a year.
Spain was the world's third most-visited nation in 2014, with 65 million visitors.
Recommended Reading :
* Spanish Airports to see 25 days of strike action
* Spain kicks off AENA share sale