Aeromur fights for Corvera Airport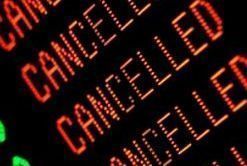 Aeromur - the former concession holder of Murcia's controversial Corvera Airport is refusing to back away from their dismissal of the project without a fight.
The consortium, led by majority shareholder Sacyr, has already filed 8 appeals against the decision to the regional courts, and has just last week added a further two appeals in a bid to retain control of the facility.
The Regional Government of Murcia formally discharged Aeromur from the contract - for a second time - in December last year.
The Government ended negotiations with Aeromur on December 23rd, following a decision by Brussels that the shareholder loan requested by Aeromur by the year 2024 could not be authorized.
The Minister of Development, Francisco Bernabé, announced the decision to relieve Aeromur from the contract, and re-tender the operation of Corvera Airport on Christmas Eve.
The Regional Government considered that Aeromur had not taken any steps to ensure repayment of the EU182 Mln loan guarantee.
Aeromur were originally relieved from the contract back in September of 2013, before former President Valcarcel took the decision to hand it back to them for a second time in February 2014.
The 8 former appeals related to Aeromur's first dismissal - which, oddly were still being negotiated by the courts, despite them being handed the contract back. The latest 2 appeals relate to their second dismissal.
For their part, Aeromur argues that it has fulfilled all conditions in taking steps to open the airport, including calibration flights , and provided over 9,000 documents with various agencies as proof of their attempts to obtain all the relevant permissions and certificates to bring the airport into operation.
The Regional Government, meanwhile cites a breach of contract in delays in the construction of the airport and in obtaining loans to finance the work.
Recommended Reading :
* Corvera Airport "to open mid-December"
* Murcia to pay EU7 Mln in Corvera Airport interest by end-2014