Paramount Murcia : It's oh so quiet !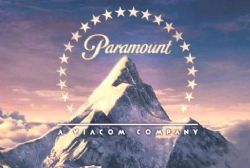 On the 4th of November last year Proyectos Emblemátitico Murcianos SA (Premursa) - the promoter and developer of the Paramount Murcia theme park - announced that construction for the project were "expected to commence in the opening months of 2015".
This was revealed on the News pages of Premursa's own website - the last official press release issued by the company, and detailed on the same website was back in March 2012.
However, news of any development with the construction of the project - both from the Spanish press and from Premursa themselves - has been notable by it's absence over recent weeks, prompting speculation that nothing much is happening - or likely to happen in the immediate future.
Another question of significance is why Premursa changed their focus from the original statement that "Paramount Murcia will be open to the public between December 2015 and January 2016", to "Construction will commence early 2015" in the first place.
Perhaps a more relevant question is this : Unless any meaningful construction work actually does commence very soon, how can the public have any confidence that the Park will open within the time scale we were told to expect ?
As with the Corvera Airport project, the residents and holiday home owners of Murcia perhaps deserve a little information and honesty.
Recommended Reading :
* Paramount Murcia : 4 Octobers of nothing much
* Spanish Gov't NOT EU to fund Paramount Murcia