Spain To Head Up First NATO Very High Readiness Force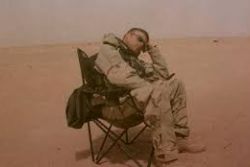 Spain will head up the first NATO Very High Readiness Joint Task Force (VJTF) in 2016, which according to the Spanish government is an example of the country's commitment to NATO to strengthening the Euro-Atlantic security.
The composition of this first VJTF, which will be declared operational at the Warsaw Summit, will include military personnel from a Spanish brigade and various battalions of allied nations, and will constitute the spearhead of NATO's actions for the coming year.
The constitution of the VJTF will enable NATO to react in only a few days to any threat to Euro-Atlantic security regardless of its source. This force will thus become the first firm, supportive and united response from NATO under the Readiness Action Plan agreed at the Wales Summit.
Spain will also be a framework nation together with Germany, France Italy, Poland and the United Kingdom, countries that will head up the future rotations of this force, thus guaranteeing the operational readiness of the VJTF for the coming years, according to the Spanish government.
Through this contribution and the air policing missions in the Baltic and the protective mission through the battery of Patriot missiles in Turkey, Spain is showing its commitment to NATO through providing a significant contribution to Euro-Atlantic security, the Spanish government said.
The VJTF brigade will be multinational and have up to five manoeuvre battalions that will be formed by a main core of forces provided by each framework nation that heads it up, in addition to personnel from other allied nations. This force must be ready to deploy in a short space of time for the duration of one year.
For a year prior to its activation, the brigade will pass a preparation and certification process and must be ready to deploy if necessary. For a year following its activation, the brigade will remain on reserve status, although it must be ready for any possible deployment. Hence NATO will at all times be able to count on a reaction force of three multinational brigades.
The VJTF command will be exercised on a rotation basis by the High Readiness General Staff (HRGS) of the NATO force structure. The Betera HRGS will actually become the first general staff of its level capable of sending a joint force, once certified in the 'Trident Juncture 2015' exercise.
Recommended Reading :
* Three-quarters of Spain's fighter jets unable to fly
* Spain wastes EU680 Mln on submarines that sink