"Eu has lost EU21 Bln in Russia sanctions" : Spain FM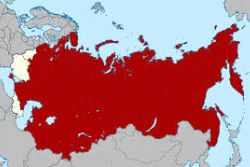 The EU has lost around EU21 Bln due to sanctions imposed against Russia over the Ukrainian crisis, according to Spanish Foreign Minister Jose Manuel Garcia-Margallo.
"Sanctions have cost all of us dearly; the EU has lost EU21 Bln at this point. In Spain, we have suffered in agriculture and tourism," Garcia-Margallo announced before a meeting of heads of EU foreign ministries earlier on Monday.
Last week, western media reported that on Monday, EU foreign ministers will expand the anti-Russia sanctions list by adding another 19 Russian and Ukrainian officials and 9 organizations.
The internal conflict in Ukraine has become a major point of contention between Russia and the West. The EU, the USA and a number of allied nations have imposed several rounds of restrictive measures against Russia, aimed at weakening the country's defense, banking and energy sectors.
In response, Russia issued a 12 months embargo on food from the EU an USA, banning imports of meat, fruit, vegetable and dairy products.
Recommended Reading :
* Russian Millitary to spy on Spain
* Spain assumes seats on security council