Spain sees consumer prices fall for 7th straight month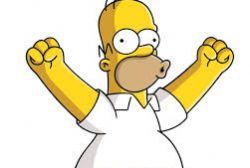 Spanish consumer prices fell for a 7th consecutive in January, according to information published the National Statistics Institute (INE) earlier today.
Data showed how Spain's EU-harmonized consumer-price index declined 1.5% on the year in January, compared with a 1.1% decline in December, confirming a preliminary information released earlier this month.
This compares with a 0.6% annual drop in prices for the eurozone as a whole in January.
The decrease was largely down to falling oil prices, which saw prices plummet at petrol stations. Underlying inflation - which strips out energy and fresh food products - rose 0.2% on the year in January, after having flatlined during the last six months.
Consumer prices are expected to stay low for longer. The European Commission has forecast that prices may drop by an average of 1% this year, before rising by 1.1% in 2016. Over the coming two years, the Commission expects the Spanish economy to grow at an annual pace of 2.3% and 2.5%.
Recommended Reading :
* Spain's industrial production up 1.4% in 2014
* Brussels raises 2015 growth forecast for Spain to 23%