EU to invest EU288 Mln to enhance Portugal-Spain ties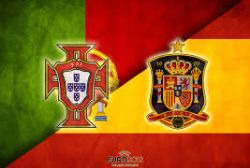 The EU announced on Friday it will invest EU288 Mln to enhance cross-border cooperation between Portugal and Spain.
The European Commission said in a statement that the money will be made available through an interregional cooperation program (Interreg) which, including national funds, will have a total volume of EU382.5 Mln.
A special emphasis will be given to cross-border initiatives that address protecting the environment, promoting tourism and economic growth and covering investigation and development," the statement said.
The EU also pointed out that the program will promote a better integration of the investigation capacities and development on both sides of the border, to reap the full benefits of the region's economic potential.
Recommended Reading :
* Spain "2nd highest inequality in EU" : Oxfam
* 15 Mln Foreigners registered with Spain social security