Spain becomes world's largest wine exporter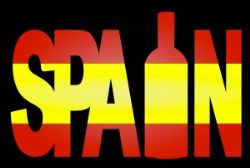 Spain's El Economista has reported how the country has now overtaken the likes of France, Italy, Chile, Australia and South Africa to become the largest exporter of Wine in the world.
The daily newspaper cited data produced by the Spanish customs and excise agency, compiled and analysed the Spanish Wine Market Observatory (OEMV).
The reported revealed how a total of 2.168 Billion liters of Wine was sold between September 2013 and September 2014 - up 19.9% on the previous 12 months.
This compared with Italy - who were last year's largest exporter - selling 2.025 Billon Liters, which was down by 1.7% on the same period the year before.
France came in 3rd position in terms of the total volume exported, yet top in terms of the financial value at EU7.763 Bln, whilst the value of Italian Wine exported came to EU5.087 Bln, with Spain lagging behind at just EU2.524 Bln.
Recommended Reading :
* Lidl Spain defends underpricing Wine
* Spanish University researches to create new Wine