Bank of Spain says banks' bad loan ratio falls to 12.5% in Dec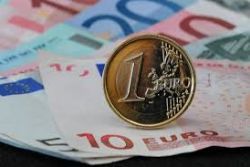 Spanish banks' bad debt as a percentage of their total credit inched down to 12.5% in December from 12.7% a month earlier, data showed on Wednesday, as both lending across the system and bad loans fell.
The non-performing loan ratio has fallen for 4 straight months, while the total number of bad loans dropped for each of the 12 months of 2014, the Bank of Spain data showed.
Banks' soured debts began to rise sharply during a recent recession, as households and companies struggled to pay back loans. But these started falling again in 2014 as an economic recovery took hold.
The ECB, meanwhile, has been trying to kickstart lending in the euro zone with cheap liquidity for banks, to spur growth, and Spanish banks are expected to start giving out more credit this year.
Recommended Reading :
* Bank of Spain sees faster economic growth
* Spain's Gov't : 23 Reasons to be cheerful