Iberdrola Net Drops 9.5% as Spain Cuts Renewables Subsidies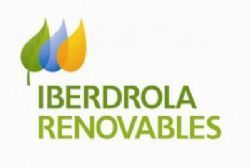 Iberdrola - Spain's largest electricity company - said profit declined for a fourth year after the government cut renewable-power subsidies to the industry.
Net income fell to EU2.33 Bln from EU2.57 Bln a year earlier, the Bilbao-based company said Wednesday in a statement. That compared with the average EU2.37 Bln estimate of 37 analysts surveyed by Bloomberg.
Iberdrola's power output increased 1.8% last year as industrial demand in Spain grew 5%, helping to compensate for lower demand in the U.K. and the U.S. The company lost EU339 Mln of state subsidies during the year from changes to the Spanish's government's renewable-energy policies.
"The impact of the cuts has been now completely absorbed and shouldn't impact earnings in 2015," Iberdrola Chief Financial Officer Jose Sainz Armada said in a phone interview. "We now expect the renewables business in the U.S., the U.K and Latin America to help compensate for this."
Iberdrola shares dropped 0.3% to EU5.8 as of 5:11 p.m. in Madrid trading.
Armada said the company doesn't have any plans to sell core assets in Spain, where the economy grew every quarter last year for the first time since 2007. The 0.7% Q4 expansion was the highest in seven years.
British Market
Iberdrola produced 61,052 gigawatt-hours in Spain last year, 5.1% more than the previous year, as hydropower production jumped 20%.
U.K. output dropped 5.1% to 18,920 gigawatt-hours as increases in renewable and hydro production failed to offset a 40% decline in co-generation.
The earnings were released shortly after the U.K.'s Competition and Markets Authority, or CMA, said customers could save hundreds of pounds a year by switching energy providers. Iberdrola owns ScottishPower, one of the U.K.'s 6- biggest suppliers.
"Competition is the life of the company," Iberdrola Chairman Ignacio Galan said in a Bloomberg television interview today when asked about the CMA's comments. "We are pleased and open to accepting as much competition."
The utility said in January it would cut standard gas prices by 4.8% from Feb. 20.
Recommended Reading :
* Spain's CNMC calls for equality across electricity meters
* Iberdrola's compulsory smart meters cause further problems