5% of Brits Plans to Move Abroad in 2015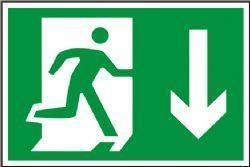 A recent study claims that an astonishing 1 in 20 Brits has plans to move abroad this year. While it seems unlikely that the equivalent of 3.2 million people will emigrate from the UK over the next 12 months, if such predictions come to fruition it could transform the British Isles as we know them.
The study's originator, currency conversion company Currencies Direct, has stated that the strength of the British Pound is a key motivator behind the startling fact. The truth is that thanks to the strength of the Pound, those moving abroad will in many cases end up with more local currency than at any time in recent history.
In countries where the cost of living is relatively low – such as Spain and Portugal – new expats could find themselves enjoying some significant growth in their wealth thanks to currency conversion. Many will find they can afford a far more luxurious lifestyle than they enjoy at home.
Of course, the value of the British currency is really only a drop in the ocean. The most popular reason of all cited by participants in the study was the search for a better quality of life. Almost a third of all the survey participants seem to be under the impression that they would enjoy a better quality of life abroad – and the data seems to confirm this.
And why not? Looking at the most popular expat destinations for Brits, which include Australia and Florida, it's clear that those moving overseas often benefit from better weather, leading to a more outdoor lifestyle and a greater emphasis on sports and healthy outdoor activities.
Almost as popular, however, as a reason for wanting to move abroad, were the supposedly lower costs of living in another country. Over a quarter of those surveyed claimed that spending less to maintain their current lifestyle would be a draw, suggesting that the cost of living in Britain has now gone too far for many hard-working Brits.
The third most popular reason seems to simply be the number of Brits who are keen to explore an alternative lifestyle abroad. Long considered cold and reserved, this research suggests that Brits are more adventurous than many people realize. Far from obsessing over the "British way of life", 27% of us are keen to experience what it's like to live abroad.
The fourth, and possibly most fascinating reason, is that 14% of those responding to the poll expect to earn a higher salary in a foreign country.
For those heading to Australia or the USA, the odds are very much in your favour, and combining a lower cost of living with a higher income can help to provide a lifestyle that many of us only ever dream of.
As far as Spain is concerned, the country remains an attractive destination for those looking retire, enjoying obvious benefits such as the climate; cost of living; property prices and the relative proximity to the UK when compared to Australia and the US.
Recommended Reading :
* British Expats set to lose retirement benefits
* Changes to Expat voting rules for Brits on the cards