Corvera Airport "Has not received a single Euro from EU"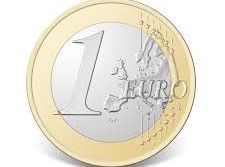 Josť Gabriel Ruiz, the Spokesman for the Regional Government of Murcia, said on Thursday today how Corvera Airport has not received "one single euro money from the EU".
The comment came after suggestions made by members of the opposition concerning the financing of the project.
Speaking directly to the press, Ruiz asserted that Brussels had approved the loan guarantee issued by the Regional Government of Murcia as it was found not to have violated any rules concerning competition.
Ruiz also stated that the terms of the loan guarantee never meant "the application of European funds to the international airport."
The chairman of AENA, Peter Blaya, responded that the "serious suspicion of fraud surrounding the EU's financing of Corvera Airport" should mean that the European Commission, through the Directorate General of Competition, withdrew the authorization of the loan guarantee.
Recommended Reading :
* Corvera Airport to open "soon"
* EC demands Murcia clarifies conditions of Corvera Airport loan