Madrid Metro suspends homophobe employee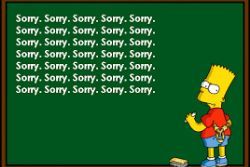 Madrid subway authorities have identified and suspended an employee who sent out an internal memo instructing ticket inspectors to be especially vigilant of buskers, beggars and gay people. An investigation has been launched into the case.
The employee works in the Madrid Metro system's security department, from where he sent out the memo sometime between Tuesday night and early Wednesday morning, when the inspectors were beginning their shift.
The memo lists the stations where each employee must perform his or her duties, and highlights spots where they should be especially watchful.
This includes the section of Line 2 between the stations of Sol and Las Rosas, where inspectors were told to focus on "buskers, beggars and gays."
Metro de Madrid will be investigating whether any of the employee's superiors were aware of the contents of this memo, and if not, why nobody reviewed the text before sending it out.
After announcing the actions against the subway worker, Madrid regional government spokesman Salvador Victoria called the incident "reprehensible and regrettable." Metro de Madrid will change its procedures to prevent similar occurrences in future.
The regional transportation commissioner, Pablo Cavero, is scheduled to meet with gay and lesbian groups on Monday to offer explanations.
Recommended Reading :
* Madrid warns Metro staff to monitor gays
* Seville school faces trial for refusal of gay couple's child