Lidl Spain invests over EU11 Mln in 5 new stores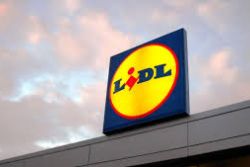 Lidl will soon open five new stores, in Alcobendas (Madrid), Iurreta-Durango (Vizcaya), Palamos (Girona), Seville and Mijas (Malaga).
The stores in Alcobendas and Mijas have been fully rebuilt, replacing old buildings located on the same sites, while the other three are simply new openings.
Their floor space ranges from 1,000 to 1,400 square metres and have been designed around the company's new image. They were built under criteria of energy efficiency and environmental sustainability.
Lidl recalled that, in its strategy to always meet the needs of its customers, it has evolved from the original hard discount format to an intermediate model, between the discount and the traditional, adapted to the expectations of the average Spanish consumer, enhancing its range of fresh and local products.
The subsidiary in Spain of the German retailer entered the Spanish market in 1994 with the opening of its first store in the city of Lleida (Catalonia) and currently has a network of more than 530 stores, nine logistics platforms (Valencia, Vitoria, Seville, Madrid, Barcelona, ​​A Coruņa, Malaga, Murcia and Tenerife) and a team of 10,000 professionals.
Recommended Reading :
* Lidl Spain celebrates 20 years in Spain with new store
* Lidl Spain defends underpricing wine