Castellon Airport has "no possibility" of EU aid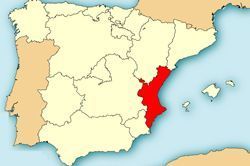 Earlier this week the mayor of Castellón, Alfonso Bataller, held a working meeting with SNC-Lavalin's Director of Castellon Aiport, Alain Russel, to discuss the proposals to bring an AVE High-Speed rail link to the facility.
"It was a good first meeting in which we discussed the need to work towards better communications between the railway station and the airport, as it is necessary for people arriving by train to the city to be able to reach the airport without difficulty", he told the press.
The Mayor stressed the importance the airport holds for the arrival of tourists to the area, adding that it will help "revitalize the economy".
Bataller promised to keep in regular contact with the Airport's Operators, SNC Lavalin, in helping to develop the rail link between Castellon Airport and the City Center.
Meanwhile, earlier in the week the Regional President of Valencia, Alberto Fabra, met with the Confederation of Employers of Castellón (CEC), where he confirmed that he was in favour of much lower rates at Castellon Airport as a means of encouraging tourism within the province.
On being asked of the comparisons between Murcia's Corvera Airport and Castellon Airport, he confirmed that the was "no possibility" of any funding from the EU, as the facility did not meet any of the requirements laid down by the guidelines on state-aid.
Recommended Reading :
* Ryanair "No interest in flying to Castellon Airport"
* Air Europa interested in flying to Castellon Airport