Spain gets EU11.5 Mln funding for fruit and veg promotion in schools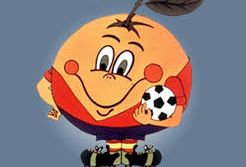 The Management Committee for Fresh Fruit and Vegetables has approved the distribution of European funds for the "Fruits and vegetables in schools consumption scheme 2015/2016". Spain will receive 11.5 million Euro for its National Plan, drawn from the strategies presented by the 14 autonomous regions that decided to take part in this programme.
The Spanish plan will consequently have a total budget of 15,212,683 Euro for the current school year, of which 11,531,264 Euro correspond to the allocation from the European Union, approximately one million Euro more than in the previous year, which makes Spain one of the countries investing the most in this programme.
The Ministry will also allocate 889,770 Euro to domestic funding, which will amount to 3,681,419 Euro.
This programme aims to reach about one and a half million children and more than 6,500 schools, with the aim of reversing the downward trend in the consumption of these products, especially pronounced among children. The plan also aims to contribute in the fight against obesity and diseases associated with it, encouraging healthy habits.
Recommended Reading :
* Spain's Schools to charge packed lunch fee
* Spain introduces new restaurant law