Spanish economy confirmed to have increased 1.4% in 2014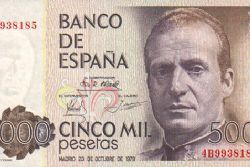 The Spanish Economy grew by 1.4% last year, following 5 straight years of recession, according to a report published by the National Institute of Statistics (INE) earlier today.
The report confirmed interim data published in January, which showed how Spain's GDP reached EU 1.06 Trillion by the end of 2014.
2014 was also the first full year of economic growth since the onset of the crisis in 2008, which resulted in a significant increase in unemployment and property repossessions and a drastic fall in property prices.
Earlier this week the government revised its growth forecast for 2015 to 2.4% from 2.0% and said the country could create over 500,000 jobs this year.
Recommended Reading :
* Spain property prices expected to stabilise late 2015
* Spain's industrial production up 1.4% in 2014