Spain arrests 8 accused of joining pro-Russian rebels in Ukraine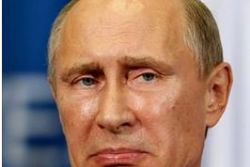 Spain on Friday arrested 8 citizens who recently returned from fighting alongside pro-Russian rebels in Ukraine, the first such arrest in the EU of foreign citizens involved in the conflict, the Interior Ministry said.
A ministry statement said the eight, rounded up in a nationwide operation, were suspected of crimes that compromised Spain's peace and independence and violated the neutrality it maintains in relation to the international community.
"The accused traveled to Ukraine during 2014 and have recently returned to Spain. All joined separatist pro-Russian groups fighting for the independence of the Lugansk and Donetsk regions," the statement said.
It said that while in Ukraine, the eight shared information and photos through social media of their training in how to use assault weapons and explosives, while dressed in paramilitary uniforms.
They also expressed support for the secession of the Lugansk and Donetsk regions from Kiev. The EU formally supports Ukraine's territorial integrity and accused Russia of backing the rebels militarily. Moscow denies this.
The fighting in Ukraine has killed more than 5,600 people over the last year. A shaky truce finally took hold on Thursday, 11 days after it was meant to take effect, but three Ukrainian deaths reported on Friday dimmed hopes the new calm would last.
Recommended Reading :
* EU has lost EU21 Bln in Russia sanctions : Spain FM
* Spain assumes seat on UN Security Council