Look Out Paramount Murcia : Gollum is Coming !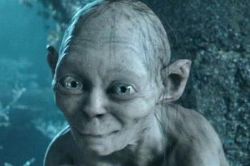 A Lord of the Rings inspired theme park titled 'La Comarca' is opening in Spain!
Every JRR Tolkien fan's wet dream is being planned for the town of Rincon de la Victoria, Malaga, following a recent announcement that the Middle-Earth inspired theme park will be constructed on 20 acres of land at an estimated cost of EU 2 Million.
The Shire (the translation of 'La Comarca'), featuring heavily in both the original books and Hollywood Blockbusters as the home of both Frodo and Bilbo Baggins.
So why Spain, when the majority of Tolkien's fans would usually associate the setting from the film with either New Zealand - where a set had already been constructed for the filming of the trilogy - or the UK ?
However, theme park purists may be annoyed by the fact that this is all that 'La Comarca' is likely to be : a park.
Speaking about the project to the press, the Alcalde of la Rinco de la Victoria commented : "La Comarca will become one of the major tourism attractions of our town. The material will have a very low environmental impact, to create an integrated image in nature. It will be a place in which family leisure, sports and nature will go hand-in-hand in a unique space of great beauty set in a time of fairy tales and the magic of the elves. Without a doubt, Rincon de la Victoria will have a top-rated tourist attraction, which will also add to the variety of attractions of Malaga."
Will the park become a serious contender in the battle of Spain's theme parks, and something for Paramount Murcia to be concerned about, or yet another disappointment ?
Recommended Reading :
* Port Aventura to threaten Paramount Murcia with new EU100 Mln theme park
* The curse of Spanish theme parks