Spain is 'Most popular holiday destination'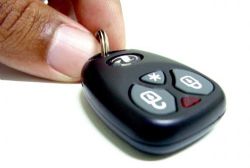 A recent survey commissioned by Avis car rentals has found that Spain is the most popular destination for people hiring cars abroad, accounting for over 14% of foreign car rentals in 2011.
The company also examined the most popular reasons for hiring a car, with holiday rentals being the most common reason, accounting for 59% of all rentals.
The popularity and sheer volume of holiday car rentals in Spain may also go some way to explaining how, according to Which? Travel Magazine, Spain is also the most complained about country as far as car rentals are concerned.
Throughout last year the top 4 most popular international car hire destinations - accounting for more than 40% of all worldwide rentals between them - were :
1.) Spain (14.1% of international rentals)
2.) France (12.6%)
3.) Italy (10.5%)
4.) Portugal (4.1%)
Tumbit Car Hire
Whether you are based in Spain and looking for a Car to Hire for a return trip to your home country or planning a holiday in Spain, searching for a suitable deal can be a time consuming affair. Here at Tumbit we have partnered with Cartrawler, who search through over 100 rental companies in thousands of different locations to find you the best deal available for you.