Spain raises €60 million in online gaming back-taxes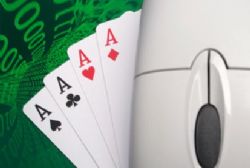 Spain has raised around €60 million in back taxes from gaming companies this week after Britain's Betfair said it had settled with the authorities for a sum of under €10 million.
Gaming companies are scrambling to pay off their liabilities in time to qualify for online licences the Spanish authorities are due to award on June 1.
Betfair said it expected to be awarded a licence covering its sportsbook next month and some casino products and plans to apply for a poker licence shortly afterwards.
The company this month won one of the first online gambling licences issued in Germany.
Bwin.party digital, the world's largest listed online gaming company, said on Monday it would pay €33 million to settle a bill relating to the January 2009 to May 2011 period when companies were operating in a market without a clear legal framework.
Sportingbet followed suit on Tuesday, paying €17.2 million to settle its arrears.
Spain is one of a number of European countries that are regulating online gaming, a potentially lucrative source of revenues for austerity-hit economies.
Although taking a short-term hit, analysts say larger operators stand to benefit from clearer regulation that removes some of the uncertainty hanging over the sector.