37 of AENA's 47 Airports lost money in 2011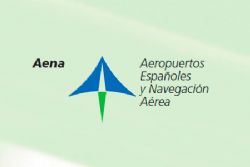 Spanish daily newspaper Expansion has reported how, despite have it's 2nd best year on record for passsenger numbers in 2011, just 1 in 5 of AENA's network of airports is profitable.
Whilst seeing a 6% growth in numbers on 2010 to reach 204 million passengers, the company still managed to return a loss of 200 million euros in 2011.
Of the 47 airports in the entire network, only ten managed to avoid operating at a loss, which coincided with being busier airports popular with tourists : Alicante; Bilbao; Fuerteventura; Ibiza; Lanzarote; Gran Canaria; Palma de Mallorca; Tenerife; Seville and Valencia.
Of these ten, just five managed to operate at profit, the remaining 37 continuing to lose money.
The biggest loss-making airports in the network for 2011 were : Barajas-El Prat (22 million) and Malaga (20.6 million), which is largely due to the high level of debt that they hold and need to make repayments on as opposed to any reflection on passenger number flying to the airport.
However there is a little hope for improvement as the overall earnings before Interest, taxes and deductions (EBITDA) for the airports grew by 50% to reach 856 million euros, with 19 of the 47 airports having a positive EBITDA.