Central Gov't to issue €30 billion regional bond sale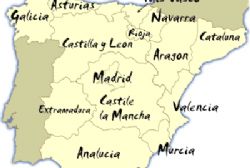 Spain's PP Central government plans to issue around €30 billion euros of 'hispabonds', intended to help the indebted regions pay their escalating debt maturities and finance their deficit.
El Mundo daily newspaper did not cite their sources, but went on to say how the sale of such hispabonds, which would allow regions to issue debt jointly, is expected to begin as early as June and is being compiled by the Ministry of Economy.
Over 50% of the bond sales will be for the heavily indebted regions of Catalonia and Valencia, who are expected to have more than €16 billion euros of debt maturing later this year, according to the newspaper, adding that other regions facing big financial trouble include Castilla La Mancha, Murcia and Andalucia.