Unions call Teachers strike for May 22nd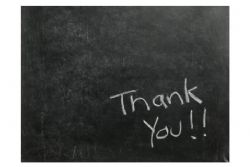 Spain's largest teaching unions : The CCOO; ANPE; CSIF; STES and UGT are planning to hold a day of strike action on May 22nd to in protest against further proposed government cuts in the state education system.
The leaders of the Unions issued a joint statement to the media explaining how the cuts applied by the regional and central governments will equate to around 25-30% of the total budget for state education.
A consequence of the cuts will be that classes once again become larger : Up to 30 per class in infant schools; 36 in secondary schools, and as many as 46 in 6th form colleges.
Further proposals are, in the case of teacher absences, that temporary teaching staff will not be sourced for the first 2 weeks of absence - leaving the school to use existing staffing resources to cover any requirements.
Teachers over the age of 55 are also to be denied their traditional privelege of choice of lessons that they teach.
The Unions have said how this deterioration in working conditions for teachers will result in a noticeble reduction in teacher numbers, and have a serious impact on the quality and quantity of state education offered in Spanish schools.