Spain – Companies expanding their workforce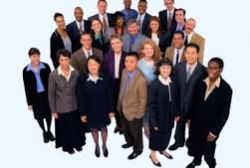 Over half (54%) of Spanish companies are expanding their workforce, according to Paris-based global executive search and recruitment specialist Antal International.
Despite the expansion, the numbers are still significantly lower than the global average, which is 70%.
The percentage of companies that are reducing their workforce has increased to 32%, but is expected to return to a decrease in the short term. In this context, Antal states that there are still many companies that are in an adjustment period.
The banking sector has the most hiring activity with 86% of companies hiring middle and professional levels. Administration follows with a figure of 75% and marketing and sales, with 69%.
The most active sectors are outsourcing services with 85% of companies incorporating qualified professionals, followed by hardware and ICT (information and communication technology), that follow with 70% and 69%, respectively.
Recommended Reading :
* Spanish economic growth improved from Q3 in October
* Spain uneven job market a challenge for recovery : EC report