Paramount Theme Park Murcia Spain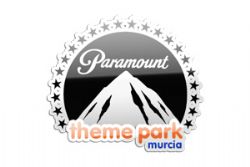 In March of 2010 Paramount Pictures began a feasability study on the possibility of building a theme park at Alhama de Murcia that would rival Disneyland Paris and become both a flagship resort for Paramount in Europe and a world class business, exhibition and conference centre.
By October 2010 it was confirmed that the 3.5 Million Sq mts site - equivalent to 2'500 football fields - at Alhama was perfectly suited to house such a project and an agreement was quickly made between Paramount Pictures, Investors and the Regional Government of Murcia that construction should commence as quickly as possible.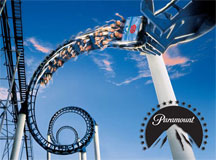 In March of 2011 Paramount announced that the project would be divided into differently themed zones each with movie inspired themes, such as Star Trek, Titanic and Mission Impossible. There would also be a 'Lifestyle Centre' with 2 five-star hotels, 3 four-star status and a number of three-star hotels. The resort was also planned to benefit from themed shopping malls, restaurants, bars and clubs, a 3'000 seat conference centre – and an open-air auditorium to accommodate 15,000 people.
The Theme Park alone is expected to result in the creation of 20'000 jobs for the region, and has necessitated in the investment in improving infrastructure in the area. The New Corvera International airport is located less than 30km from the park and new Motorways and connections to the national AVE high speed rail network are expected to make the park a convenient location to access.
The Corvera International Airport, scheduled to open in Summer 2014, and the Paramount Picture Theme Park, Scheduled to open March 2015, are both expected to result in an increase in interest and investment in the region of Murcia. The theme park has already acquired additional land adjacent to the existing plot and is seeking investors in an extension to the park, which could begin as early as 2018.