Airports and Airlines Spain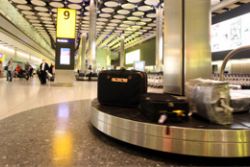 There are a total of 55 Civilian airports in Spain, including the Canary and Balearic Islands, and Ceuta & Melilla, of which 49 are owned & operated by the Spanish Airport Authority (AENA) with the remainder being privately owned.
This number includes San Javier Airport, but not Corvera airport - both in Murcia. Plans are in place to close San Javier and simultaneoulsy commence operations at Corvera.
The new airport at Corvera will beocme the first in Spain to be Privately owned, but publicly run, with AENA taking a stake in the airport in lieu of compensation for the closure of San Javier.
Airport
Location
IATA Airport code
Aeropuerto Central / Don Qioxte Airport
Ciudad Real
CQM
Agoncillo
Logroño
RJL
Algeciras (Heliport)
AEI
Almeria
LEI
Alvedro Airport
La Coruña
LCG
Asturias
OVD
Barajas International Airport
Madrid
MAD
Ceuta (Heliport)
Madrid
JCU
Cordoba
ODB
Corvera International Airport
Murcia
RMU
Costa Azahar Airport
Castellon
CDT
Costa Brava Airport
Girona
GRO
Cuatro Vientos Airport
Madrid
MCV
El Altet
Alicante
ALC
El Matorral Airport
Fuerteventura
FUE
El Prat
Barcelona
BCN
Federico Garcia Lorca Airport
Granada / Jaen
GRX
Foronda Airport
Vitoria
VIT
Fuenterrabia Airport
San Sebastian
EAS
Hierro
El Hierro
VDE
Huesca-Pirineos
Huesca
HSK
Ibiza
IBZ
Jerez Airport
XRY
La Gomera
GMZ
Las Palmas Airport
SPC
Lanzarote Airport
ACE
Las Palmas Airport
Gran Canaria
LPA
Lavacolla Airport
Santiago de Compostela
SCQ
León Airport
LEN
Los LLlanos
Albacete
ABC
Los Rodeos Airport
Tenerife (North)
TFN
Mahon
Menorca
MAH
Matacan Aiport
Salamanca
SLM
Melilla Airport
MLN
Pablo Ruiz Picasso
Malaga
AGP
Pamplona
Pamplona
PNA
Sur Reina Sofia
Tenerife (South)
TFS
Reus Airport
REU
Sabadell Airport
QSA *
San Javier
Murcia
MJV
San Pablo Airport
Seville
SVQ
Santander Airport
SDR
Son Bonet
Mallorca
LESB *
Son San Juan Airport
Palma de Majorca
PMI
Sondica
Bilbao
BIO
Talavera la Real
Badajoz
BJZ
Torrejon Afb
Madrid
TOJ
Valencia Airport
VLC
Valladolid Airport
VLL
Vigo Airport
VGO
Villafria
Burgos
RGS
Zaragoza Airport
ZAZ
* Non IATA Identifier
By the end of 2010 Ryanair had overtaken Iberia as the largest carrier in Spain, and by the end of the first half of 2011 passenger numbers had increased by 30% on the previous year, and stood at almost 18 million.
Iberia, the national airline, is currently the second largest carrier, who transported 14 Million passengers in the same period.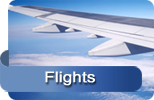 Tumbit Flights
Regardless of where you live or your reasons for visiting Spain, the whole process of searching for the cheapest and most convenient flights for you and your family can be time consuming. That's why here at Tumbit we have partnered with Cheapflights, who search through hundreds of available flights every day to find the best deals for you.