Corvera International Airport Murcia Spain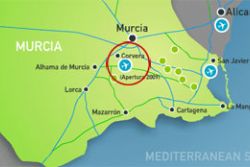 Corvera International airport, widely tipped to open in the summer of 2014, is located 2kms outside the town of Corvera in the Region of Murcia in eastern Spain.
The Airport is situated just 19kms from the Region's only other airport, San Javier Murcia, which is located on the Costa Calida and popular with local Holiday Home owners and Tourists, and 80kms away from neighbouring Alicante's El Altet airport.
Whilst there has been a Military airport at nearby San Javier for many years, there have been plans to build a commercial facility on the newly aqcuired site at Corvera for some time. It was only as recently as 2007 that the project to build Corvera International Airport was finally approved and planning and construction work was able to commence.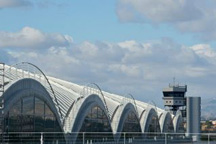 Unlike El Altet and San Javier airports, which are owned and operated by the Spanish Airports Authority - AENA - Corvera International airport will be owned and operated by the Region of Murcia, and as such will effectively be in competition with other airports.
Recent investment in the region, notably the Paramount Theme Park Murcia Spain, which is located close by, and the Polaris World Golf resorts, have led to a significant improvements to the infrastructure leading to and from the airport. This includes additional motorways and connections to the national AVE high speed rail network.
The regional authorities estimate that, when fully operational, Corvera International Airport will cater for as many as 3 Million passengers every year, which is compared to 9.3 Million Passengers which El Altet recieved in 2009, with 1.7 Million for San Javier.