Spanish property sales up in February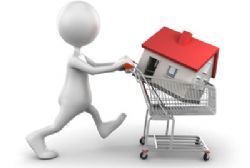 Sales of Spanish residential properties in urban areas increased during the month of February when compared to the year earlier.
A report published on Monday by the National Institute of Statistics (INE) showed how the sale of urban properties grew by 1.2% year-on-year to reach 35,610 sales.
However, this figure was down 7.4% on January 2016.
Overall property sales decreased 4.1% year-on-year to 148,540, which was down 5.7% from the previous month.
Recommended Reading :
* If you have a Mortgage in Spain you could be eligible for a refund
* British developers lead the revival of Costa del Sol's property sector