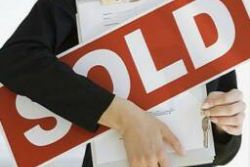 When buying property in Spain many expats make one of two mistakes : Assuming that the legal system and property purchase procedure is the same in Spain as it is in the UK, or entering into an agreement to purchase a property without engaging a good quality, professional and experienced lawyer.
Worse still, a number of TV programs in the UK paint such a bleak picture of the property market in Spain that the legal profession, often unfairly, is often painted in a less than flattering manner.
We asked Raquel Perez from Perez Legal Group for her advice on how to choose a lawyer in Spain :
- Never ever use a lawyer recommended to you by the estate agent that showed you the property you are purchasing. The job of estate agents is to sell property, not to protect your rights as a buyer. And they will inevitably recommend a lawyer known and regularly hired by them, who will naturally protect the sale rather than your rights. It is very important to find an independent lawyer who is working exclusively for you and your interests.
- Be clear about their charges . Fees charged can and do vary between practices and towns, and you should consider a few factors before you start the process :
Some lawyers charge a percentage of the purchase price as their fee (anything from 1 to 1.5 %). So, the more expensive your property, the more you have to pay, even though size and price do not necessarily mean more work.
Some lawyers charge a further fee on top of the percentage,
Other lawyers charge an hourly fee, which can range between 110 and 150 euros per hour, depending on the law firm.
- A free initial consultation. Most lawyers offer a first free legal consultation, so you can meet with them to discuss your requirements in detail and to discuss their charges.
- Don't use a lawyer recommended to you by the property vendor. As you should not use the services of a lawyer recommended to you by your Estate Agent, neither should you seek such a recommendation from the vendor. The priority of the vendor is to sell the property as quickly as possible and at the highest price possible. The buyer's interests however are to ensure that the sale and the property are fully legal, that the property has been registered correctly and the vendor is the rightful owner,
- Legal Insurance. Most reputable lawyers take out third party legal insurance to protect themselves and their clients against any financial loss that may occur as the result of something going wrong. Ask if they hold this insurance cover and to see a copy of any such policy.
Like any professional service, the work undertaken by a lawyer comes at a cost, but as in the UK can very often result in peace of mind - in the event of the sale proceeding without hitch - and to safeguard against potential financial losses - in the event of problems being highlighted and the sale nor going ahead.