Changes to Tenant Eviction Law Effective Today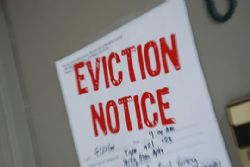 Any Landlord who has a Tenant in arrears can now give 10 days notice for payments to be cleared in order to avoid eviction once a Judicial order has been served.
If after the 10 days expires and no action has been taken by tenant, the eviction can then proceed without the need to take the case to court, and ensuring that the landlord can assume full control of their property within a maximum of two or three months.
This new law comes into effect today - Monday 30th October - and was published in the Boletín Oficial del Estado (BOE) two weeks ago. This new law was passed as a modification to the Ley de Enjuiciamento Civil (LEC).
Critics of the previous 'Express Eviction Scheme' (19/2009) - Click HERE to read - have commented how the new legislation will only be effective if personnel are dedicated to monitor and regulate the scheme.
The Government sees the new legislation as offering greater protection to landlords, thereby incentivising landlords to let out previously empty properties and allowing the government to gain a further revenue in taxes.